Many people use self-storage in their personal lives, perhaps if they're downsizing, moving in with a partner or a student moving away from the university during the summer months. All of these reasons mean that you might have surplus furniture and possessions that need a temporary or long-term home and Stratford Self Store is the perfect solution.
But have you ever considered investing in self-storage for your business? It's not a trick question. In fact, we are about to tell you exactly why you should think about using Stratford Self Store for work purposes. Trust us, you'll thank us for it later!
1. Space Saving – Well this might seem like an obvious one to start with. Stratford Self Store allows you to save space in your business by re-homing items offsite. This could include bulky tools and machinery or storing excess stock to free up office space. After all, you don't necessarily need to store absolutely everything in your office. Eventually, you'll get to the point where there's no room to move, and that's not a fun working environment for anyone. In fact, a clear and clutter-free workspace is key for increasing productivity and motivation in the workplace!
2. Archiving and keeping things safe – As with many businesses, certain records and items have to be kept for long periods of time. As your business grows, you could end up with more and more records piling up. By law, you cannot get rid of or destroy some of them, so you will need to store them safely in an archive at Stratford Self Store, where they can remain for as long as needed. Using off-site storage is often more cost-effective than on-site storage too, which is an added bonus.
3. Office refurbishments – Every once in a while, your office or workspace will need a little TLC to keep it fresh and attractive to customers and employees. If you've ever tried your hand at DIY, you'll know that working around furniture is not only difficult but also time-consuming. Every day spent on refurbishing your workspace is a day lost, so getting the job done quickly is essential. That's where Stratford Self Store comes in handy. Simply move the furniture out temporarily and quickly and easily renovate the office without climbing over obstacles in the process.
4. Office moves – We have already established that your works space is becoming cluttered and overfull as your business grows. You might be reaching the point where self-storage isn't helping to save space anymore and it might be time to relocate to larger premises. On the other hand, you might be scaling your business down and downsizing to a smaller unit. But what happens to all of the furniture or surplus items in the process? Stratford Self Store is your convenient answer.
5. Security – As well as all of the reasons above, you can also take advantage of extra security at Stratford Self Store. We understand the importance of having the highest levels of security to protect your belongings; therefore we have 24 hour CCTV, fire and security alarms and a warden on site. We also have barrier access, code access and a password system in place for extra protection for your peace of mind.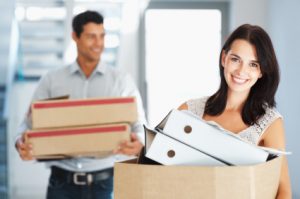 So if you think that your business could benefit from using Stratford Self Store, whatever the reason, get in touch with us today on 01789 720 027 or email sales@stratfordselfstore.co.uk.