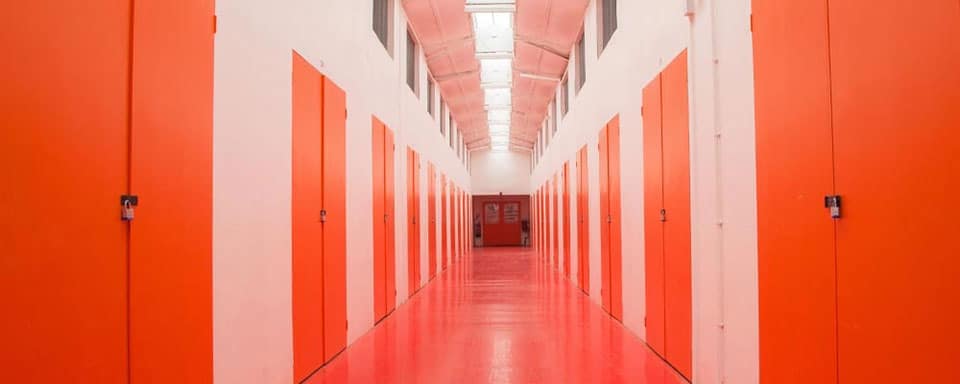 Stratford Self Storage
Features:
Purpose built individual storage units inside large warehouses
Clean and dry
Double door access
Sole key holder
24hr access available*
Fitted with:
24 Hour CCTV cameras
24/7 Fire and intruder alarmed
Barrier controlled access to site
Door code entry
Choose a size that best suites your needs below
(Please note sizes and dimensions are approximate.)
£45 pcm inc VAT + free access
Running out of garage space?
Need somewhere safe?
Ideal for the over flow of items from your garage or office you need storing with 24/7 access and no access charges
£39 pcm inc VAT (£12 access charge applies)
Recommended for a 1 bedroom property, great for those looking to store a small property or maybe you're going travelling or in between university – approx. 1 Small van
£85 pcm inc VAT + free access
Recommended for a 1 – 2 bedroom property or those looking for additional storage from their home. 1.2 Large Van
£100 pcm inc VAT + free access
Recommended for a 2 bedroom property, a great solution when moving from one home to the next, and can hold a variety of items from cabinets and appliances to mattresses, sofas, files and home accessories. 1.4 large Transit Van
£140 pcm inc VAT + free access
Recommended for a 2 – 3 bedroom property you could store the items from your office or home, including soft furnishings, TVs, appliances, garden furniture, bikes, golfing equipment and camping gear. 1 Luton V
£155.00 pcm inc VAT + free access
Recommend for a 3 bedroom property , you can fit plenty of home items into this storage room, with on average enough space to house the contents of 3 bedroom property. Here you can keep your big screen TV's, large furniture, sporting equipment, music equipment and even your full dining furniture set and other items. 1.4 Luton Vans
£175.00 pcm inc VAT + free access
Recommended for a 3 – 4 bedroom property, with these rooms you should be able to keep the contents of a 3 – 4 bedroom property, or should you be down sizing or looking to store office furniture this is a perfect size space to store items with the ability of creating easy access to items within the storage room 1.8 Luton Vans
+
200

sqft

(1st floor) Storage Room
£175.00 pcm inc VAT + free access
Recommended for 4 bedroom property, on average you should be able to store the entire contents of your home, plus you'll still have space left over to store your outdoor equipment, camping gear, golfing items, garden furniture etc. 2.2 Luton Vans
+
200

sqft

(Ground floor) Storage Room
£195 pcm inc VAT + free access
Recommended for a 4 bedroom house
Recommended for 4 bedroom property, on average you should be able to store the entire contents of your home, plus you'll still have space left over to store your outdoor equipment, camping gear, golfing items, garden furniture etc. 2.2 Luton Vans
£110 pcm inc VAT + free access
Recommended for storing your hard wearing items, a great place to store your activity accessories like camping gear, bikes and golfing equipment
Layouts of storage rooms may vary
Please note this guide is an approximation
Home visits for estimations with removal costs are available (click here link to email us)