House Removal to Storage Unit
Stratford Self Store offer removals from properties to our storage facilities, ensuring your removal process is carried out as stress free as possible! Our services are available to those living in Stratford Upon Avon, Warwickshire, Long Marston and surrounding areas. We are here to make the operation as easy, smooth and convenient as possible, with whatever and whenever you are moving!
Our removals process is as follows: one of our trusted and experienced team members will arrive at your house on the arranged date and time, helping to move the contents of your house or particular items into our removal van and take it to our storage units based in Stratford Upon Avon.
You will be able to access your belongings 7 days a week and add or remove items as you please. Also, our rental agreements state that your contract is flexible to suit you and your requirements. This means that if you need to upgrade , or even downgrade the amount of storage you need, you can do this at any time and if you no longer need our facilities, you are not tied down to a specific period of time!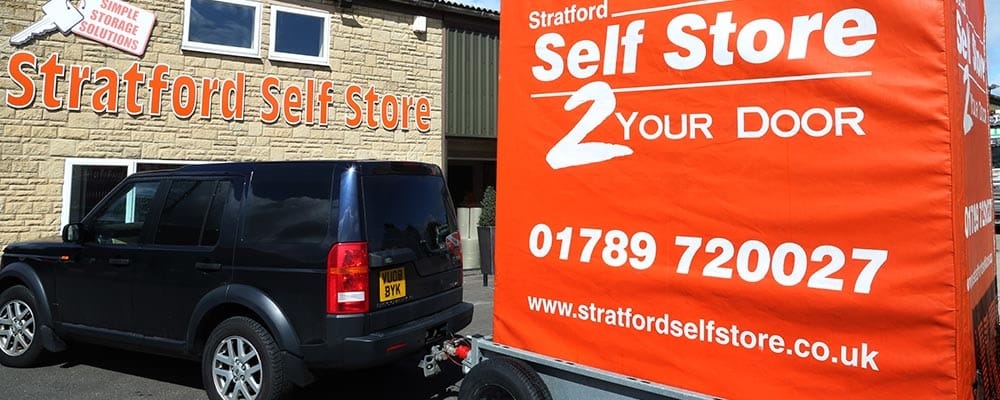 Our removal services include:
Home survey – we can visit your premise/ house and offer a survey to provide you with a quote and an estimated storage unit size.
Packing service – we supply and sell a variety of packaging including boxes, bubble wrap and blankets. We can use these items to pack your valuable and fragile items up to ensure nothing is damaged during the removal process.
Removal service – we will move all the contents you wish to store into our removal van and take them to our storage facilities.
Storage facilities – our storage facilities allow your belongings to be stored for as long as required at a reasonable and affordable cost.