Are you looking for a secure and affordable storage solution near your home or business? Look no further than Stratford Self Store if you're in need of a storage place near me. We offer a wide variety of storage units in various sizes to fit your needs and budget. What's better is that our state-of-the-art facility is equipped with advanced security features such as 24/7 surveillance cameras, electronic gate access, and individual unit alarms, ensuring that your belongings are safe and secure at all times.
Why Choose Our Storage Units At Stratford Self Store
We can accommodate everyone, from individuals and families looking for nearby short-term storage places near them. We can store anything within our large and small storage units, whether you're moving to a new house or a business needing to store paperwork or additional supplies, we built our service to keep products of different sizes and quantities since we recognise the need for extra space. As a result, you don't need to worry if you have a lot of items to store. Contact us so we can set up a plan that works for you!
We can help you with anything at Stratford Self Storage, including furniture, seasonal clothing, electrical items, and outdoor equipment. We grant you exclusive access to your storage so you can be confident your belongings are protected and that they continue to be tidy and dry. You get 24/7 access to your self-storage unit, giving you the flexibility to retrieve or store more items if you're in need of safe and secure storage places near me.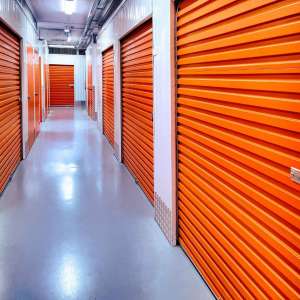 Benefits Of Using A Storage Place Near You
Using a 'storage place near me' can offer several benefits, including:
Extra Space: One of the primary benefits of using a storage place 'near me' is that it provides extra space to store your belongings. Whether you're moving to a smaller home, decluttering, or need extra space for your business, a storage place can provide a secure and convenient place to store your items.
Security: The majority of storage facilities have high-security features like security cameras, alarms, and restricted access to keep your possessions safe and secure.
Convenience: Storage places offer convenient access to your belongings, allowing you to retrieve or store items whenever you need to. Our storage place near you offers 24/7 access, making it easy to access your belongings at any time.
Protection: We provide storage places 'near me' protection from environmental factors such as temperature and humidity, ensuring that your belongings remain in good condition. Additionally, many storage places offer insurance options to protect your items from theft or damage.
Organization: Using a storage place can help you stay organized and reduce clutter in your home or office. It allows you to keep items that you don't frequently use out of the way, while still having easy access to them when needed.
Overall, using a storage place can provide numerous benefits and offer a secure and convenient solution for your storage needs.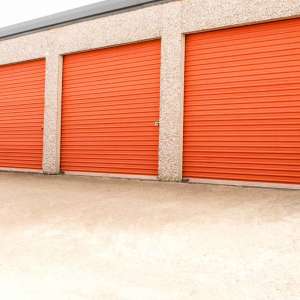 Your Goods Stay Safe And Protected
As an affordable storage place 'near me', we understand that every customer has different storage requirements, which is why we offer flexible rental terms that allow you to rent for as long or as short a period as you need. Our units are clean, well-maintained, and climate-controlled, providing the ideal environment for storing everything from household items and business inventory to vehicles and recreational equipment.
Our helpful and educated team is always on hand to address your concerns and assist you in selecting the ideal storage space for your requirements. Additionally, we provide seamless online account management, making it simple to manage your account and pay your rent from anywhere at any time.
In Need Of Storage? Contact Us Today
Ready to get started? Simply give us a call or visit our facility today to take a tour and reserve your storage unit. At our storage place near you, we make storage easy and affordable!