Looking for accessible and affordable small Storage Units near me? Look no further than Stratford Self Store. We are a leading self-storage company located in Stratford Upon Avon that offers quick and affordable storage solutions to clients across the Midlands. Whether you're moving house and need temporary small storage units near me? Or you've run out of space and need a feasible storage solution as quickly as possible? Whatever your reason, we can provide a range of storage solutions to our customers in various sizes, from 10 ft containers to 200sqft rooms.
Why You Need A Small Storage Unit 'Near Me'
Being able to access your goods quickly and proficiently is important, and that's why we specialise in providing small storage units near you that do just that. Our location and accessibility features make us an ideal storage supplier in Stratford Upon Avon that promises to keep your goods safe and secure the whole time.
Our compact storage units "near me" will allow you to maintain your goods without giving up the extra room in your home if you have a lot of items that don't fit in your home. Our self-storage units are enclosed places where you can keep your personal or even professional items in and that you rent, typically on a monthly basis. These units are useful for anyone who has extra things that can be stored for an infinite amount of time.
Importance Of Our Storage Units At Stratford Self Store
One of the main advantages of using our small storage units at Stratford Self Store is that they are monitored with 24/7 surveillance to ensure optimal security when storing your goods. We guarantee to protect your goods should you be in need of small storage units near me by fitting all our units with 24 hour CCTV Cameras, 24.7 Fire and Intruder Alarms, Barriers that control access to the units, paired with door code entry so only people with permissions can enter.
Another importance of using our small storage units at Stratford Self Store is the range of sizes we have on offer. All of our small storage units near you are available for rent for the duration you need, in addition to the size you need for storage. From 10 foot storage containers to 200 square foot storage rooms, we offer a variety of products.
Find out more about our available sizes.
What You Can Store In Small Storage Units Near Me
There can be many different reasons why you may be in need of small storage units near me, and luckily, we have the availability and reputation to offer you valuable storage options. Reasons you may need small storage units include:
Moving your home or office: This is likely the most frequent cause for needing small storage units 'near me'. It is frequently impractical to relocate everything you possess at once while moving to a new house or office that is far away. Although moving away is sometimes regarded as one of the most stressful moments in your life, self-storage can frequently look like your saviour in this situation.
Travelling or Working Abroad: Many people take a gap year or are required to work overseas for a specific period of time. Neither selling your possessions at a loss nor pleading with family members to hold onto one or two boxes of your goods until your return is necessary. The simple choice is self-storage for students.
Business and Commercial Needs: You don't necessarily require our assistance if you're transferring offices. Businesses actually frequently use our facilities, and frequently they are not even changing offices. They frequently ask us to store equipment for them, including printers and seasonal promotional materials. Companies frequently require more space but are unable to relocate to a larger office because current business rates are simply too high.
Inner City Living: If you live in a big city, your options for space are typically constrained. Living in a city centre means you don't always have access to parking, and the price of renting one is occasionally just plain outrageous. This explains why tens of thousands of individuals use self-storage in urban areas to store huge, expensive items.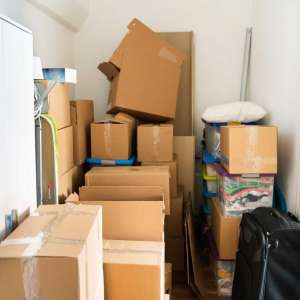 Other Facilities We Offer At Stratford Self Store
We also provide other reasonably priced and practical options, such as the following:
Removals: Moving a Home to Storage Units
Office Space: Stratford Upon Avon office space is available for rent.
Packaging: Available to meet your specific requirements.
Book A Small Storage Unit Today
Contact us at Stratford Self Store today if you're in need of a small storage unit near me. Call us on 01789 720 027 to speak to a member of staff today.