Are you drowning in clutter? Overflowing closets, cramped living spaces, and a garage that's lost to the abyss of forgotten belongings? It's time to take back control with our top-notch small storage units to rent in Stratford-Upon-Avon. Here at Stratford Self Store, we are a leading provider of storage units that offer security, protection, safe conditions, and access 24/7. Our small storage units to rent in Stratford-Upon-Avon are perfect to hold small to medium-sized amounts of storage, so if you're moving home or need somewhere to store household items, we've got you covered!
Our Small Storage Units To Rent In Stratford-Upon-Avon Are Perfect For Temporary Or Long Term Storage
At Stratford Self Store, we understand that every item you own carries a story and a value. Whether you're a small business looking for additional stock space, a homeowner in the midst of a renovation, or a passionate collector needing more room for your treasures, our range of small units to rent in Stratford-upon-Avon offers the perfect solution.
Here's how small storage Units in Stratford-upon-Avon can benefit you:
Moving Made Simple
Relocating can be a hectic process, but our storage units are here to make it seamless. Whether you're downsizing, transitioning between homes, or relocating for work, our units offer a secure space to keep your belongings while you settle into your new environment. Our flexible rental terms ensure that you have the storage you need for as long as you need it.
Renovate with Ease
Home improvement projects can quickly turn your living space into a construction zone. Keep your furniture, décor, and personal items safe from dust, debris, and potential damage by storing them in our secure small storage units in Stratford-upon-Avon. With climate-controlled options available, your items will remain in pristine condition throughout the renovation process.
For students on the move during summer breaks or studying abroad, our storage units offer an excellent solution to keep your possessions safe. Instead of hauling your belongings back and forth, simply store them in our units and enjoy the peace of mind of knowing they're secure until you return.
Business Flexibility
Running a business often requires extra space for inventory, documents, and equipment. Our small storage units in Stratford-upon-Avon provide the perfect solution for businesses of all sizes. Whether you need a temporary space for excess stock during a busy season or a long-term solution for your archives, our units can be tailored to your specific business needs.
Retail Inventory Management
Retailers can benefit from our storage units to manage inventory efficiently. With various unit sizes available, you can store seasonal items, excess stock, or promotional materials without cluttering your storefront or stockroom.
All Small Storage Units Are Safe, Secure, and Convenient!
Your peace of mind is our priority. Our state-of-the-art security measures, including 24/7 surveillance and access controls, ensure that your belongings are in safe hands. Say goodbye to those sleepless nights worrying about the safety of your items – we've got it all under control.
Don't let clutter hold you back. Discover the freedom of a clutter-free life with Stratford Self Store's small units to rent in Stratford-Upon-Avon. Your space awaits – unlock the door to convenience today!
Why Choose Our Small Units?
Various Unit Sizes: From compact spaces to slightly larger options, find the perfect fit for your storage needs.
Flexible Rental Terms: Short-term or long-term, our flexible rental options cater to your unique requirements.
Climate Control: Preserve the integrity of your belongings with our climate-controlled units, keeping them safe from temperature and humidity fluctuations.
Convenient Location: Our prime location in Stratford-Upon-Avon means you're never far from your stored items.
Outstanding Customer Service: Our friendly team is always ready to assist you, from selecting the right unit to answering any questions you may have.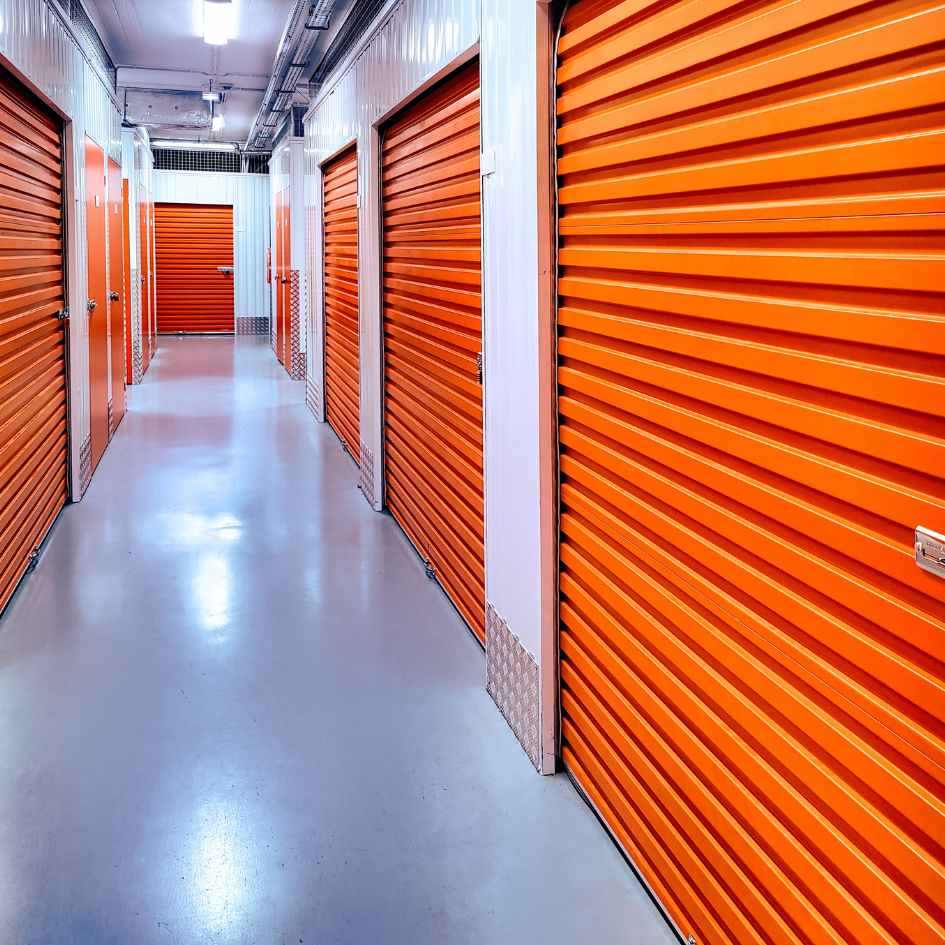 Reserve Your Small Unit Today!
Ready to reclaim your space? Booking your small storage unit in Stratford-Upon-Avon has never been easier. Simply visit our website or give us a call to learn more about unit availability, pricing, and the perfect solution for your storage needs.
Discover the convenience and flexibility of our storage units, perfectly suited for both temporary and long-term storage needs. Whether you're in the midst of a transition or seeking a space to declutter, we have the solution that fits your unique situation.