Are you in search of the perfect office space in the picturesque town of Stratford-upon-Avon? Look no further! We understand that finding the right office environment is crucial for your business's success here at Stratford Self Store. Whether you're a budding entrepreneur, a growing startup, or an established company, our office spaces in Stratford-upon-Avon offer the ideal solution to meet your needs.
Why Choose Office Space in Stratford-upon-Avon?
Inspiring Environment:
Imagine working in a place that's surrounded by the beautiful countryside, the River Avon, and stunning architecture. Stratford-upon-Avon's inspirational atmosphere can boost your team's creativity and productivity. Our office spaces to rent are thoughtfully designed to offer a comfortable and motivating work environment.
Flexibility:
We understand that every business is unique. That's why we offer flexible office spaces in Stratford-upon-Avon tailored to your specific needs. Whether you need a private office for your team, a co-working space for networking, or a virtual office to establish a professional presence, we've got you covered.
Cost-Effective:
Setting up your own office can be costly and time-consuming. With our office spaces, you can enjoy all the amenities you need, from high-speed internet and fully equipped meeting rooms to administrative support, without the hassle of a long-term lease.
Networking Opportunities:
Stratford-upon-Avon is not just a beautiful town; it's also a hub for businesses and professionals. By choosing our office spaces in Stratford-upon-Avon, you'll have the opportunity to connect with like-minded individuals and businesses, opening doors to potential collaborations and partnerships.
Why Do You Need Office Space in Stratford-upon-Avon?
Boost Your Productivity: Working from home or a coffee shop can be distracting. An office space provides a dedicated environment where you can focus on your work, free from interruptions.
Attract Top Talent: A well-equipped office space can help you attract and retain top talent. It's a tangible demonstration of your commitment to providing a professional and comfortable work environment.
Expand Your Network: Stratford-upon-Avon's business community is thriving. By working in the town, you'll have ample opportunities to network and grow your professional connections.
Work-Life Balance: Separating your work and personal life is essential for maintaining a healthy work-life balance. An office space in Stratford-upon-Avon allows you to clock out and leave work behind when the day is done.
Scalability: As your business grows, so do your space requirements. With our flexible office solutions, you can easily scale up or down as needed.
The Amenities Available In Our Offices At Stratford Self Store
Our office spaces in Stratford-upon-Avon are designed with your comfort and productivity in mind. Here are some of the amenities you can expect:
High-Speed Internet: Stay connected with blazing-fast, reliable internet, ensuring smooth communication and efficient work.
Fully-Equipped Meeting Rooms: Impress clients and hold productive team meetings in our state-of-the-art meeting rooms, equipped with audio-visual facilities and whiteboards.
On-Site Support: Our professional on-site staff is available to assist you with administrative tasks, mail handling, and any other needs you may have.
Kitchen Facilities: Enjoy access to well-equipped kitchen areas where you can prepare meals, take a coffee break, or network with fellow professionals.
24/7 Access: With round-the-clock access, you can work on your schedule, accommodating late-night brainstorming sessions or early-morning productivity bursts.
Print and Scan Services: Stay productive with easy access to printing, scanning, and photocopying facilities.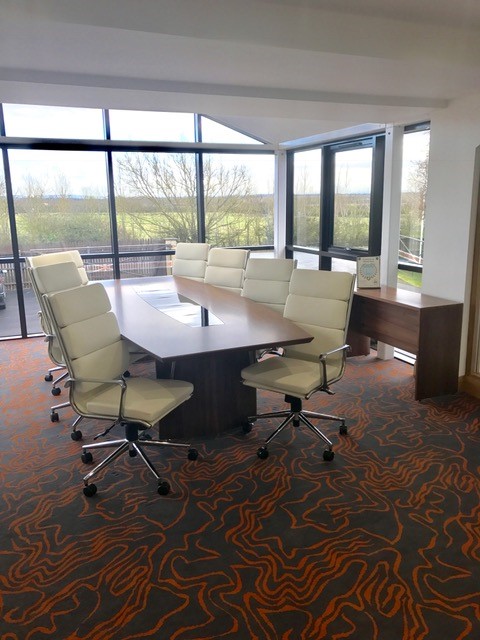 Tailored Office Solutions for Your Business:
We understand that every business has unique requirements. Whether you're a solo entrepreneur, a growing startup, or a large corporation, we have flexible office spaces in Stratford-upon-Avon to suit your needs:
Private Offices: Need your own space to focus and collaborate with your team? Our private offices are fully furnished and ready for you to move in.
Co-Working Spaces: Join a dynamic community of professionals in our co-working areas. These spaces are perfect for freelancers, small teams, or anyone who thrives in a collaborative environment.
Discover Your Perfect Office Space Today
Whether you need a fully furnished private office, a collaborative co-working space, or a prestigious virtual office address, we have the solution that fits your needs.
Contact us today to schedule a tour and learn more about our office spaces in Stratford-upon-Avon and how they can benefit your business. Elevate your work experience in this historic town, where the past meets the future.